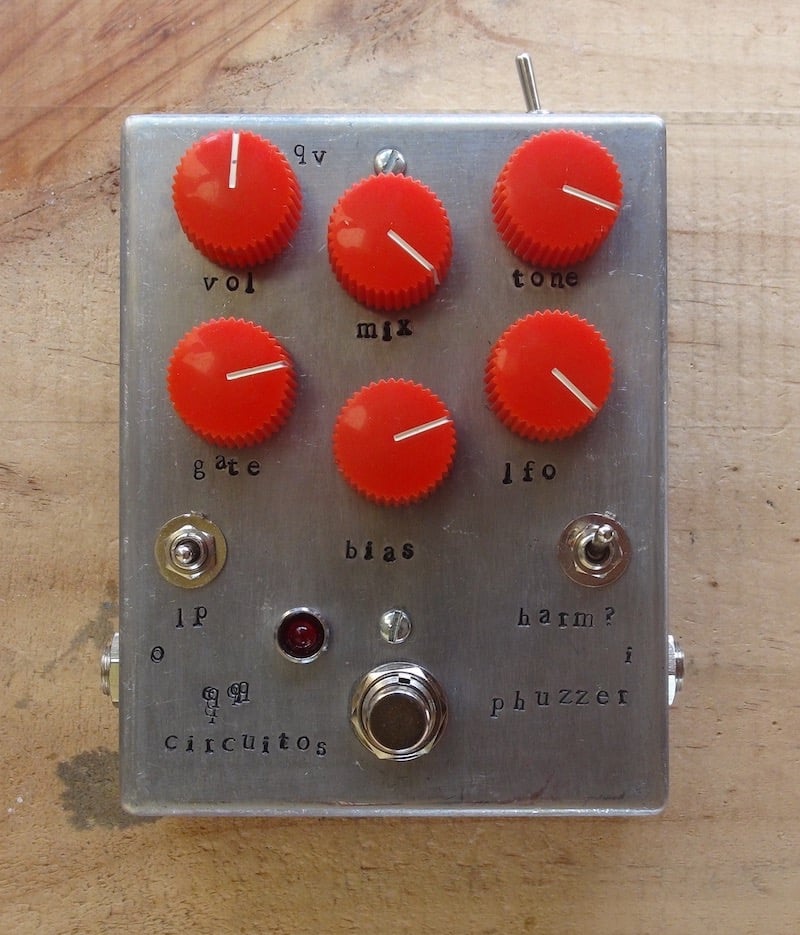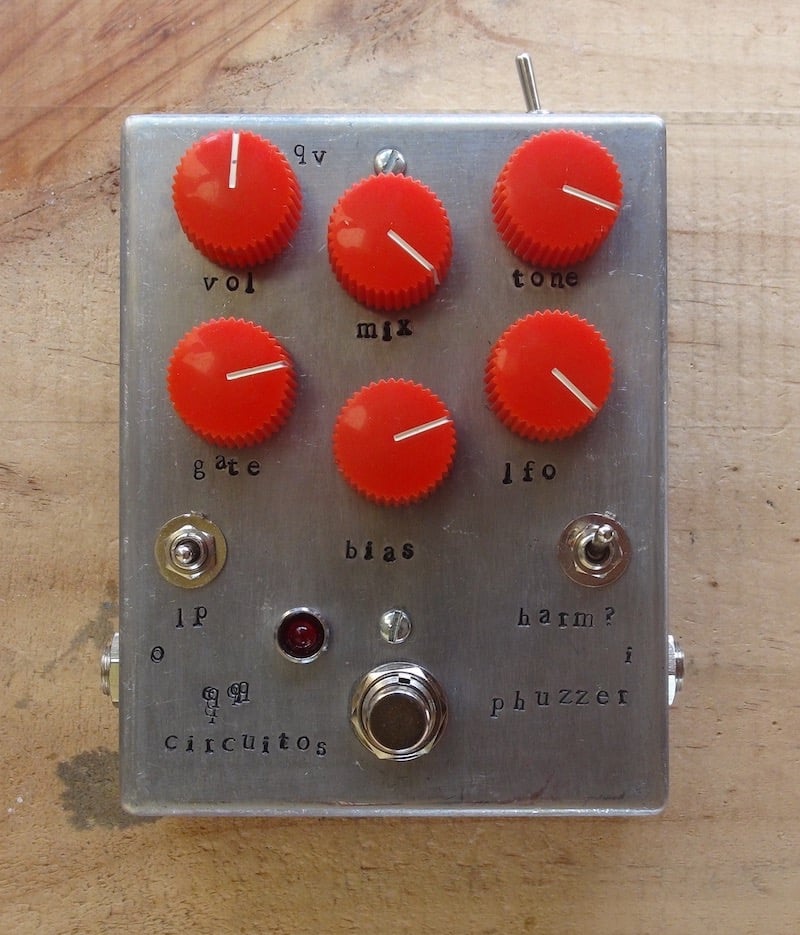 Phuzzer
$230.00
The first analog phase crusher, or the story of a phaser gone fuzz.
This weird experiment ended up into an experimental pedal for musicians that want to disintegrate sound and blended into fuzzy chaos.
You get:
-fat industrial fuzz tones
-distorted phasing
-pseudo bit crushed-like harmonics
-gated fuzz
Gate control will get you to new rhythms and dynamics you did not think of before, and we give you a mix knob to blend your clean signal into the mix.
This pedal is great for guitar, loops and beats. Destroy whatever you want.
This pedal has enough low end to handle guitar and bass just as well!
Typical enclosure size:
4.7" x 3.7" x 1.4"
All pedals come with hand stamped labels and bare metal enclosures.
or
Custom Colors option: no graphics/no stamps, just a solid color enclosure. You choose the color from the enclosure and the knobs. Colors to choose (depends on availability):
For the enclosure: Blue, Cream, Light Blue, Dark Blue, Light Green, Dark Green, Red, Violet, Orange, Yellow.
For the knobs: Black, Brown, Blue, Cream, Gray, Green, Orange, Red, Violet, White, Yellow.
Write a note at the checkout or via the contact link with the colors you want for each especific knob and for the enclosure.
Truebypass.
9V center negative standard 2.1mm Boss Style dc jack (adaptor not included).
Please allow 4 to 6 weeks for building and 1 to 2 weeks for shipping.
All sales are final.
No refunds.
If the pedal shows some failure when arriving, it can be repaired or replaced at no cost (only the shipping has to be paid for).
for more demos, questions, custom orders, other devices, and more:
eQ.circuitos facebook page
and
eQ.circuitos web page